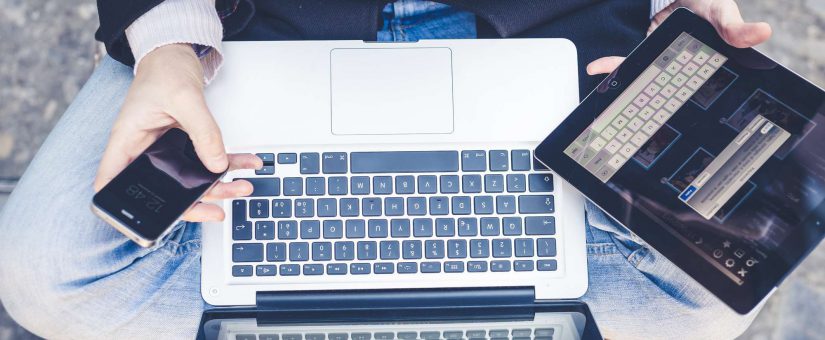 Posted by admin
On June 13, 2019
crm, dynamics365, msdyn365, msft, smartify365
Over the years, the digital revolution has seen a rise in customers demanding top-notch service experience from companies. The ease with which bad customer service experiences can be shared on social media platforms has forced many companies to relook into their customer engagement model. While advances in technology have helped manufacturers create better products, buyers also have higher expectations these days.
In fact the phrase "customer is the king" has been there for a while now, but what can manufacturing and distribution companies do about it?
Businesses focused on distribution and manufacturing of high-value products constantly need to upgrade themselves to achieve higher efficiency and performance by harnessing the power of technology. With rising costs and insatiable customer preferences, they are on the lookout for solutions that can help them to:
Actively grow the number of qualified leads and accelerate business growth and revenue
Create exceptional customer service through proactive employee engagement
Empower and equip employees to take timely action on customer work orders to drive operational efficiency
Smartify 365 redefines how you engage with the customer and allows you to accelerate business growth with exceptional customer service.
What is smartify 365?
Smartify 365 is a comprehensive customer engagement solution designed for the distribution and manufacturing industry
Smartify 365 is built on the powerful Microsoft Dynamics 365 platform to help businesses quickly manage many of the departments' operations effectively from the central application, clearly defining the various users and roles. Some of the key modules and features are as below:
Sales engagement – Harness the 360-degree customer view to manage leads, opportunities, quotations, sales order & invoices for an accelerated sales engagement. Create the right checkpoints and measurement metrics to reach larger customer segment and increase growth targets.
Warranty management – Warranty Management allows you to ease the process of annual maintenance contracts and billing. It also includes Service Level Agreements (), entitlements, and renewals applicable for the customers.
Service management – Service management assist in managing customer service engagements in a more structured and timely manner. It includes ticket management, resolution tracking, regular communication and timesheet management.
Work Order Management – Work order management helps the installation team to fulfill the orders and service work orders for the service team to close the customer support cases under warranty or AMC
Country-specific accounting localization (GST for India) available to handle customer invoicing, extending the CRM capabilities to utilize for customer invoicing and track the receivables.
"Smartify 365 brings operational excellence to intelligent sales and customer experience helping businesses quickly manage multiple vital operations effectively from the central application and harness the cross-sell opportunities to achieve higher revenue targets."


-Ajith Mathew George, Director of technology, Sysfore Technologies
Who should use Smartify 365?
Smartify 365 is the best fit for small to medium business in the distribution and manufacturing sector that are handling and producing high-value products with networks spread across different locations. Smartify 365 can be a great value add for enterprise in the area of engineering, manufacturing, medical equipments, automation, quality and product testing, benchmarking, etc.
Benefits of Smartify 365

Efficient Sales Engagement – With the 360-degree customer view, enterprises can now reach their prospects at the right time. With the right checkpoints and measurement metrics, reach larger customer segment and increase growth targets.
Hassle-free Warranty & Work Order (WO) management – Efficient management of SLA, entitlements, renewals, Annual Maintenance Contract (AMC) & billing

Timely engagement in fulfilling installation & service WO under warranty or AMC

Intelligent monitoring and reporting – The management can get a bird's eye view of all the operations which helps them to efficiently utilize the available resources.

Clear visibility of expectations that need to be fulfilled by the individual teams at the micro-level.

Personalized customer experience – Deliver personalized customer experience through enhanced sales and customer service management.

Timely customer engagement achieved through efficient service management and collaboration with Office 365

Comprehensive invoice management – Extended CRM capabilities to handle customer invoicing & tracking the receivables, with country-specific accounting localization like GST.
Contact one of our experts today to learn how you can implement Smartify 365 in your organization and find the perfect solution for your business. Write to us at info@sysfore.com or give us a call at +91 (80) 4110 5555 for a free consultation.